And with the delayed Playoffs, we have something totally exclusive to QUIP!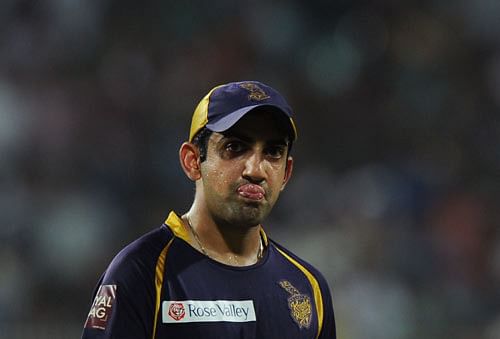 Courtesy: Sportskeeda.com
Gautam Gambhir, the skipper of Kolkata Knight Riders, take out time for a exclusive interview!
Enjoy!
Q. Such a win against SRH! Don't you think Punjab has a reason to worry about?
A. We have been playing well going into this match and are quite confident. All the boys are looking forward to the game. Having said that Punjab are a very good team and we will have to play our best cricket to beat them.
Q. Back to back wins on home ground. Dont you think people are high on expectations now?
A. Obviously expectations only get higher with success. We are looking to keep delivering on those expectations.
Q. The first qualifier is in the town itself. How is the feeling?
A. It is a great feeling to be able to play in Kolkata itself. The crowd here is like having a 12th player. The team enjoys having their support and we are very happy to have qualified 2nd to be able to play here.
Q. What you have thought to stand up on their expectations?
A. There is only one way to do that and that is to perform and win the match.
Q. We don't need batman! Because we have Robin! What say?
A. Robin is a talented player. The whole team is extremely happy with the way he has played and taken the responsibility on his shoulders.
Q. After a slow start, back to back wins, any special strategy behind this?
A. We were always confident that we would get back on track. This is a very good squad and sometimes it just takes time to build as a unit. Once we have got going there has been no looking back.
Q. What's more to unfold? Everyone is coming in form one by one!
A. Yes, everyone has performed at different stages whenever required. To be successful in the long run it has to be a team effort and that is exactly what it has been with us.
Q. Your strategy for the first qualifiers?
A. To continue to play the way we have been. Make sure that we perform to the best of our abilities and stay confident.
Q. A message for Humans of Calcutta.
A. Thank you for your love and support. It is a huge factor that inspires us to go out there and perform. Keep supporting us.
-Sonket Mukherjee, Founder